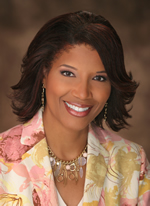 Mary E. Banks is an executive coach and owner of WOW Consulting Group, LLC.

Ms. Banks has vast experience and broad knowledge of leadership development, employee relations, change management and teambuilding. Her background includes coaching executive management teams on the people agenda for mergers and acquisitions, transition planning and staffing reorganizations. She has comprehensive experience in leading teams through national change initiatives resulting in organizational and job redesigns.

Mary has enjoyed a successful 25 year career in both the financial services and oil and gas industries. Her corporate background has given her extensive business acumen and she has been part of the senior management teams of all the organizations that she worked for including JP Morgan Chase, Bank One Corporation, and First Gibraltar Savings (now Bank of America) as well as senior assignments at Texas Commerce Bank and Aramco Services Company. In her last corporate assignments she was Senior Vice President and National Director of ER Compliance and Leadership Development while at Chase, responsible for all labor compliance, leadership training, and policy development impacting 100,000 employees. While at Bank One, she was Senior Vice President and National Director of Employee Relations where she developed expertise in team efficiency, change management, organization design, fair employment practices and leadership development.

In addition to her corporate experience, Mary is a published author of three books, The Multi-Faceted Woman published in 2003, Living by Faith 9 to 5 in 2006, and 52 Weeks of WOW Faith in 2009. Mary is a much requested keynote speaker on women's issues and faith in the workplace. She has been involved in the leadership of several non-profit and civic organizations including serving on the boards of the Holocaust Museum Houston, Leadership Houston, Spaulding for Children, the YMCA HR Committee and the Equal Employment Advisory Council. She presently serves as a trustee on the ORU Board of Trustees and as a director on the Museum of the Bible Board of Directors in Washington, DC. Mary served as President of the Houston Human Resource Management Association, one of the largest HR associations in the nation with over 1400 members. In 2000, Governor George Bush appointed Mary for a six year term to the Texas Commission on Human Rights where she served as chairman of the Commission.

Mary has been recognized by several organizations for her professional contributions in business. In 1994 she received the Outstanding Alumnus award from Houston Baptist University, in 1998 she received the Tom Burke Distinguished Professional Award for outstanding achievement in human resources. And in 2005 she received the EEOC All-Star Civil Rights Award.

Mary initiated the HR professional certification program at Rice University and provided her expertise by being a part of the teaching team in the program for almost ten years. Currently, Mary, along with her husband Melvin, is on the teaching team at Lakewood Church where they teach bible study and married life skills to couples.

Mary is a graduate of Oral Roberts University with a degree in Psychology. She holds a masters degree in management from Houston Baptist University and is certified as a Senior Professional in Human Resources (SPHR)and is a member of the International Coaching Federation.

Mary and her husband live in Houston, Texas and have one daughter who is a licensed therapist in the Houston area.